Skip Navigation
Website Accessibility

Zig-Zag Corner Quilts & Baskets LLC, an authorized BERNINA sewing machine dealer, offers sewing and quilting classes, fabrics, notions, and long arm quilting services! We service all brands of sewing machines!
We also teach shuttle tatting and needle tatting classes (lace art), embroidery, quilling (paper crafting technique), and basket making.
Zig-Zag Corner is your home for creativity and fun!

Orders over $75 will receive
free shipping!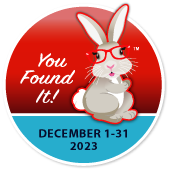 A Quilt of Valor® is our award to Service Members and Veterans who have been touched by war. It says, "Thank you for your service and sacrifice in serving our nation."
Quilts of Valor reflect the best possible workmanship and use of quality materials. This is consistent with the Foundation's core value of promoting excellence.
We are honored to be a QOV-registered shop!
You can donate a single 12 1/2" x 12 1/2" block (or many!) or an entire quilt top to this effort! The recommended size of a Quilt of Valor is 60″ x 80″; it must be a minimum of 55″ x 65″ and a maximum of 72″ x 90.

We recommend donating blocks or quilt tops (or entire completed quilts) over the summer so there's plenty of time for fall piecing/longarming/binding.
If you'd like to help piece donated blocks (or longarm or put on binding), please let us know!
We are assisting the local Quilts of Valor volunteering group and can connect our ZZC customers to group leaders.
How to help - Choose Your Fabric and Patterns
1. Fabric used for a Quilt of Valor should be quality, 100% cotton fabric appropriate for adults.
2. A Quilt of Valor does not have to be red, white, and blue, but patriotic colors are very popular with recipients.
3. Patterns and blocks can be of any design suitable for a patriotic theme. The QOV site has FREE PATTERNS.
4. Avoid juvenile, gender or branch-specific fabrics, unless the recipient is known to you.
1. The recommended size of a Quilt of Valor is 60″ x 80″; it must be a minimum of 55″ x 65″ and a maximum of 72″ x 90.
2. The Quilt consists of a top, batting, and backing. It must be machine or hand quilted. A tied quilt is not acceptable for a Quilt of Valor.
3. Backings provided to The LongArmy Volunteer must be 8″ wider in width and 8″ longer in length. (We can accept donated backing and be a part of the QOV "LongArmy Volunteer" effort).
4. Use quality, low-loft batting such as cotton, cotton blends, polyester, or polyester blends. Quilting should be appropriate for the quilt and not overly dense, which can reduce the loft of the quilt.
5. Double fold, also known as French Fold, binding is recommended for durability. Hand stitch or neatly machine stitch binding.
6. A Quilt of Valor must be labeled as such, and include the name of the veteran or service member. (We'll work with the local QOV group to assist as needed).
There are many Veterans and Service Members all over the country who have been nominated and are awaiting their Quilt award. Your help is needed!
We are accepting your donation drop-offs at Zig-Zag Corner Quilts.
1. A Quilt of Valor may be awarded to a Service Member or Veteran known to you who has been touched by war. Please verify with them that have not previously received a Quilt of Valor. Use the official website to nominate someone.
www.QOVF.org
2. Recommendation - Machine launder the QOV using unscented, mild detergent to ensure any bleeding of fabric dyes has occurred. The use of a color catcher that attracts loose dye during washing is recommended.
3. A note, card, letter, or journal documenting the creation of the QOV may be presented to the recipient with the quilt.


CLICK HERE

to nominate a service member touched by war.