Skip Navigation
Website Accessibility

Zig-Zag Corner Quilts & Baskets LLC, an authorized BERNINA sewing machine dealer, offers sewing and quilting classes, fabrics, notions, and long arm quilting services! We service all brands of sewing machines!
We also teach shuttle tatting and needle tatting classes (lace art), embroidery, quilling (paper crafting technique), and basket making.
Zig-Zag Corner is your home for creativity and fun!

Orders over $75 will receive
free shipping!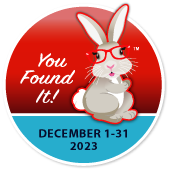 Zig-Zag Corner Blogs


Service & Repair
Having trouble with your machine? Walk through these steps and let us know if you need assistance. We're here to help if your machine needs a "spa day" for cleaning or repair!
1) Most common issue - rethreading problems
If your machine is giving you trouble, start with the basics. Be sure to remove your thread and bobbin, thread carefully, and try it again. We can help if you're still having issues.

2) When is the last time you replaced your needle? Are you sure it's the correct needle for the fabric you're working with?
Your needle may be past its prime and getting dull (or bent)! It may be difficult to see, but this one simple change can make a world of difference.

3) How old is your thread? Are you sure it's a top-quality thread?
If you're frustrated by a thread that breaks easily or looks frayed, it may be time to invest in a high-quality thread. Over time, your thread can weaken. If you're using thread passed down from family or purchased it at a discount decades ago, it's time to replace it and see if that makes a difference in your experience.

MOST issues can be fixed with the above checklist. If you're still having trouble, bring it in - we will be happy to take a look.

We are an authorized BERNINA dealer for service and repair work and can fix other brands, too. If you sew on it, we can service it!
1) No appointments are necessary.
2) Free estimate on all repairs.
3) We have decades of machine repair experience!
4) Every machine needs an annual tune-up (or more frequent cleaning if used heavily) - let us help you keep your machine running smoothly!