Skip Navigation
Website Accessibility

Zig-Zag Corner Quilts & Baskets LLC, an authorized BERNINA sewing machine dealer, offers sewing and quilting classes, fabrics, notions, and long arm quilting services! We service all brands of sewing machines!
We also teach shuttle tatting and needle tatting classes (lace art), embroidery, quilling (paper crafting technique), and basket making.
Zig-Zag Corner is your home for creativity and fun!

Orders over $75 will receive
free shipping!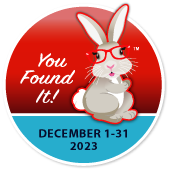 BERNINA Reverse-Pattern Foot #1
For forward and reverse-feed stitches
For materials such as cord, denim and wool
Guarantees excellent fabric feed

For 5.5 mm and 9 mm machines: 125, 125 S, 130, 135, 135 S, 140, 145, 145 S , 150, 153, 153 QE, 155, 160, 163, 165, 170, 180, 185, 200, 210, 220, 230, 230 PE, 240, 430, 435, 440 QE, 450, 630, 640, 730

B 215, B 325, B 330, B 335,B 435, B 475 QE, B 480, B 350 PE, B 380, B 530, B 535,B 540, B 550 QE, B 555, B 560,B 570 QE/QEE, B 590, B 580, B 710, B 720, B 740, B 750 QE, B 770 QE/QEE, B 780, B 790, B 790 PLUS, B 820 QE, B 830, B 880, B 880 PLUS