Skip Navigation
Website Accessibility

Zig-Zag Corner Quilts & Baskets LLC, an authorized BERNINA sewing machine dealer, offers sewing and quilting classes, fabrics, notions, and long arm quilting services! We service all brands of sewing machines!
We also teach shuttle tatting and needle tatting classes (lace art), embroidery, quilling (paper crafting technique), and basket making.
Zig-Zag Corner is your home for creativity and fun!

Orders over $75 will receive
free shipping!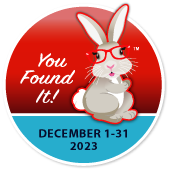 bernette Embroidery Plate
This darning plate helps you darn holes and tears. It prevents the fabric being tugged during sewing and covers the fabric feeder. This helps ensure a neat repair. And the plate is also perfect for sewing on buttons.
Discover the darning plate for your sewing machine among the wide range of bernette accessories!
bernette Embroidery Plate is compatible with Bernette 46