Skip Navigation
Website Accessibility

Zig-Zag Corner Quilts & Baskets LLC, an authorized BERNINA sewing machine dealer, offers sewing and quilting classes, fabrics, notions, and long arm quilting services! We service all brands of sewing machines!
We also teach shuttle tatting and needle tatting classes (lace art), embroidery, quilling (paper crafting technique), and basket making.
Zig-Zag Corner is your home for creativity and fun!

Orders over $75 will receive
free shipping!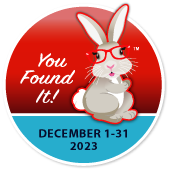 the Beaded Edge
Inspired designs for crocheted edgings and trims. Interweave. Exquisite edges with beads. Add a personal touch to any project with beautiful beaded trims. The Beaded Edge offers 18 designs that range from delicate and classic to modern and bold, all created with simple thread, a crochet hook, a beading needle and inexpensive beads. Utilize basic crochet techniques mixed with beadwork to create gorgeous edges and embellishments.