Skip Navigation
Website Accessibility

Zig-Zag Corner Quilts & Baskets LLC, an authorized BERNINA sewing machine dealer, offers sewing and quilting classes, fabrics, notions, and long arm quilting services! We service all brands of sewing machines!
We also teach shuttle tatting and needle tatting classes (lace art), embroidery, quilling (paper crafting technique), and basket making.
Zig-Zag Corner is your home for creativity and fun!

Orders over $75 will receive
free shipping!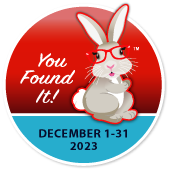 1st Saturday Kit & Pattern - First Saturdays Pastel/Brights
1st Saturday (1st SAT)
Sign up for the $14.95 kit on our website or in person. This selection is Bright/Pastel version. Pick up block #1 pattern and fabric kit in our shop, in person, between 10 am - 1 pm on the first Saturday of every month. Mark your calendars! Jan 7th, Feb. 4th, March 4th, April 1st, May 6th, June 3th, July 1st, Aug. 5th, Sept. 2nd, Oct. 7th, Nov. 4th, Dec. 2nd .

1st SAT program does not include background, sashing or binding. We provide the fabric for each monthly block and that month's pattern. To receive the NEXT month's kit and pattern, bring your block to the shop and show us. We'll take a picture of you and your block to put on our Facebook page! You will then receive your next kit and block pattern. Remember - there is NO CHARGE for this next block. It's our gift to you! Keep it going as long as you can to qualify for the next month's free block/kit! If you miss the first Saturday, just pay an additional $14.95 in the store or online (keep the same colorway selection) and you can "get back on track." We can also do curbside pickup if you'd prefer - just call the shop to make arrangements

About our 1st SAT program:

We all search for Relaxation and Return to Simpler Times offers you just that! These simple blocks will use different combinations of half-square triangles and quarter-square triangles and squares! The optional sashing and cornerstones. This quilt finishes at approximately 85" square.
This quilt will run through December 2023. Like many popular Saturday programs, you pay for the first block and when you complete the block, bring it in to receive the next block FREE (and "sew on and sew on!") until you complete block #12.

Frequently asked questions - FAQ
What happens if I miss your first Saturday event one month? Just pay $14.95 to get back into the Block of the Month program and we'll give you the next pattern and kit in the series. Life gets busy! If you forget that day or need to be out of town, no worries! The $14.95 fee is small - we'll get you back into the BOM program right away! Our gift to participants is a free kit each month when we're able to see customers at the shop and celebrate their ongoing progress. It's so motivating to be a part of a community of quilters working on a special project! You may pick up your missed pattern/kit anytime that month. If you need it shipped to you, Please write in the notes which month you missed. You can pay online and We'll prep your kit and have it ready for you to jump right back in! You can also select postage payment and we'll mail your kit if you cannot get into the shop.

What if I am injured and cannot come into the shop? You can let us know before the first Saturday event by email at catalog@zigzagcorner.com AND include a photo of your completed block (prefer a pic of you if possible). Email us by 10 am on the first Saturday showing us the completed block to be on time and receive the next block pattern/kit for free.

What happens if I join months after your BOM has started? We'd still love to have you join! Be sure to sign up online, and contact Jennifer at the shop to get started at (317) 326-3115 or email catalog@zigzagcorner.com. We will go back to "block 1" and have our staff ake up kits you may have missed so you're caught up - contact us to make arrangements. If you join three months into the program, sign up three times ($14.95 x 3) to get caught up. Once you are on track, remember to attend first Saturdays, between 10 am - 1 pm, and bring your completed block to show us! You'll receive a FREE kit/pattern for the next block. If you join 6 months into the program, sign up six times online ($14.95 x 6), etc. You're welcome to jump in at any time!