Skip Navigation
Website Accessibility

Zig-Zag Corner Quilts & Baskets LLC, an authorized BERNINA sewing machine dealer, offers sewing and quilting classes, fabrics, notions, and long arm quilting services! We service all brands of sewing machines!
We also teach shuttle tatting and needle tatting classes (lace art), embroidery, quilling (paper crafting technique), and basket making.
Zig-Zag Corner is your home for creativity and fun!

Orders over $75 will receive
free shipping!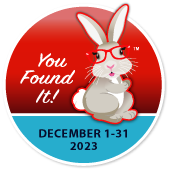 Kanvas Studio Buzzworthy-Border Yellow/Gold
Kanvas Studio Buzzworthy-Border Yellow/Gold


Buzzworthy 9973M-33 Yellow/Gold by Kanvas Studios for Benartex
Buzzworthy by Kanvas Studios is a lovely bee-themed fabric collection with metallic accents, geometric designs, words, damasks, and more! Create a unique border for your next summer quilt with this ombre border fabric that transitions from yellow and black geometric zig zags and flowers on one selvage to just a few bumblebees and ornamental scrolls on a light yellow background on the opposite selvage.

Material: 100% Cotton

Main Image Swatch Size: approximately 17" x 44"