Skip Navigation
Website Accessibility

Zig-Zag Corner Quilts & Baskets LLC, an authorized BERNINA sewing machine dealer, offers sewing and quilting classes, fabrics, notions, and long arm quilting services! We service all brands of sewing machines!
We also teach shuttle tatting and needle tatting classes (lace art), embroidery, quilling (paper crafting technique), and basket making.
Zig-Zag Corner is your home for creativity and fun!

Orders over $75 will receive
free shipping!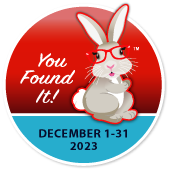 Wonder Clips (10 pcs.) 3155 by Clover

The Wonder Clips are great alternative to pins, especially when working with heavy weight fabrics, piles, and vinyls. It can hold layered sections of sewing projects such as handle connectors to handbags and piping without distortion. Wonder Clips can also hold quilt binding while sewing.
Wonder Clips are easy to see and easy to find when dropped on the floor!