Skip Navigation
Website Accessibility

Zig-Zag Corner Quilts & Baskets LLC, an authorized BERNINA sewing machine dealer, offers sewing and quilting classes, fabrics, notions, and long arm quilting services! We service all brands of sewing machines!
We also teach shuttle tatting and needle tatting classes (lace art), embroidery, quilling (paper crafting technique), and basket making.
Zig-Zag Corner is your home for creativity and fun!

Orders over $75 will receive
free shipping!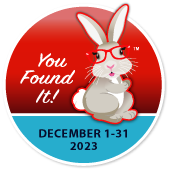 Transparent Foundation Sheets Blank 25 sheets - PlumEasy
• 25 Blank Sheets, size: 8½" x 11"
• Mark with any variety of pen
• Printable in copiers, ink jet or laser printers
• Non-woven for easy tear-away

Use to create:
• Paper piecing block patterns
• Tracing PlumEasy's Folded Star Stencil
• Art quilting designs
• Free pattern included!

PlumEasy's 8½" x 11" interfacing sheets are perfect for printing on. Their transparency makes them ideal for paper piecing projects. You can easily tear them away if you use them for machine embroidery. They are also suitable as a stabilizer and can be left in a project. PlumEasy has included a free pattern to help you begin paper-piecing.