Skip Navigation
Website Accessibility

Zig-Zag Corner Quilts & Baskets LLC, an authorized BERNINA sewing machine dealer, offers sewing and quilting classes, fabrics, notions, and long arm quilting services! We service all brands of sewing machines!
We also teach shuttle tatting and needle tatting classes (lace art), embroidery, quilling (paper crafting technique), and basket making.
Zig-Zag Corner is your home for creativity and fun!

Orders over $75 will receive
free shipping!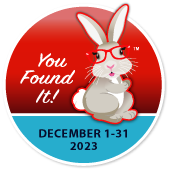 BERNINA Binder Attachment #87 (for pre-folded bias tape/20mm)
Binder Attachment for Pre-Folded Bias Tape #87 is the ideal tool for sewing neat edge finishes with pre-folded bias tape, providing garments, home furnishings and quilts with an even, attractive finished edge.

Binder Attachment for Pre-Folded Bias Tape #87's attached bias-tape feeder ensures ease of handling and attractive, even edges. Available in a choice of three different widths, the attachment allows you to work with tape 13, 20 or 25 mm (1/2", ¾" or 1") wide.