Skip Navigation
Website Accessibility

Zig-Zag Corner Quilts & Baskets LLC, an authorized BERNINA sewing machine dealer, offers sewing and quilting classes, fabrics, notions, and long arm quilting services! We service all brands of sewing machines!
We also teach shuttle tatting and needle tatting classes (lace art), embroidery, quilling (paper crafting technique), and basket making.
Zig-Zag Corner is your home for creativity and fun!

Orders over $75 will receive
free shipping!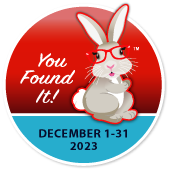 BERNINA Q16 PLUS Longarm with BERNINA Lift Table
BERNINA Q16 PLUS with BERNINA Lift Table

Small Spaces. Big Ideas.
The BERNINA Q 16 (PLUS) and Q 20 are longarm quilting machines and only differ in the length of the throat space and the maximum sewing space.
Q 20 has a throat space of 20 inches
Q 16 & Q 16 PLUS have a throat space of 16 inches
The machines can be paired with a standard or height-adjustable cabinet or with a foldable, height-adjustable table. The BERNINA Q 16 PLUS and Q 20 are compatible with the BERNINA Studio Frame if an upgrade to a Quilt Frame is desired.
Hand-guided quilting made easy
Precise regulated stitches (in BSR mode)
Four different modes for full flexibility
Simple customization via touch screen
Thanks to the integrated BERNINA Longarm Stitch Regulator you achieve perfect stitches at equal-length no matter which speed you move the fabric. A manual mode with no stitch regulation is also available.
Unique user interface
Simple-to-navigate touch screen
Individual settings for full comfort
Built-in tutorials offer full assistance
Totally customizable, the user interface includes useful functions, such as five user profiles, a stitch counter, and built-in tutorials regarding maintenance.
Q 16 & Q 16 PLUS
Spacious 16" workspace
Cabinet and table options
Built-in BERNINA Stitch Regulator (BSR)
The BERNINA Q 16 and Q 16 PLUS have more throat space than your domestic machine, a spacious 16 inches. Pair them with a foldable, height-adjustable table and the machines meet and exceed all your small space, big quilting needs. Furthermore, the BERNINA Q 16 PLUS, as well as the Q 20, can be used as a frame model together with the BERNINA Studio Frame.


Quilting without the foot control
Fatigue-free quilting whenever you like
Enjoy full comfort and relax your foot
Perfect for creating large projects
The KickStart function allows you to quilt continuously without having to hold down the foot control. The KickStart function can be easily activated or deactivated via touch screen.


Fast threading and winding
Threading becomes a child's play
Enjoy comfort all the way
Wind your own bobbin in no time
The well-positioned spool holders and forward threading path are easy to reach and simple to follow. The on-board bobbin winder makes it convenient to wind your own bobbins.

Unique thread tension control
Adjust thread tension digitally
Tension release for threading ease
No external tension assembly required
The exclusive tension system features numeric tension settings making it very easy to use a wide range of thread types with success, no external tension assembly required.

Beautiful stitches every time
Achieve precise stitching results
Stitches are always consistent
Perfection is the new standard
With high-speed precision stitching, you will complete more quilts quicker than ever.


Ergonomics matter
Full operation from the front
Different table options available
Easy manual needle positioning
The machine can be fully operated from the front. The handwheel in the front allows for easy manual needle positioning. Choose between different table options to best suit your preferences.
Working with bright lights
Naturally illuminated working area
Sufficient lighting even in darker rooms
Perfect illumination of the quilting area
50 bright LED lights along the throat space of the machine and above the needle illuminate the quilt for enhanced visibility.