Skip Navigation
Website Accessibility

Zig-Zag Corner Quilts & Baskets LLC, an authorized BERNINA sewing machine dealer, offers sewing and quilting classes, fabrics, notions, and long arm quilting services! We service all brands of sewing machines!
We also teach shuttle tatting and needle tatting classes (lace art), embroidery, quilling (paper crafting technique), and basket making.
Zig-Zag Corner is your home for creativity and fun!

Orders over $75 will receive
free shipping!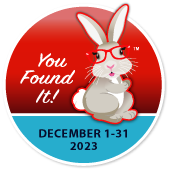 BERNINA Q20 Dust Cover
BERNINA Q20 Dust Cover
The Q 20 Dust Cover is an ideal optional accessory for all customers who want to protect their Q 20 sit down machine from dust when not in use. The Dust Cover is easy to put in place with a separate cover for the Vertical Spool Holder and optional Horizontal Spool Holder. The Q 20 Dust Cover can be used with all BERNINA sit down tables.