Skip Navigation
Website Accessibility

Zig-Zag Corner Quilts & Baskets LLC, an authorized BERNINA sewing machine dealer, offers sewing and quilting classes, fabrics, notions, and long arm quilting services! We service all brands of sewing machines!
We also teach shuttle tatting and needle tatting classes (lace art), embroidery, quilling (paper crafting technique), and basket making.
Zig-Zag Corner is your home for creativity and fun!

Orders over $75 will receive
free shipping!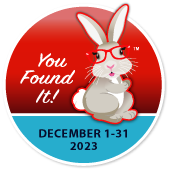 Dragonfly Dreams 2.5" Strips JDRAGO40-10 Multi by Northcott
Dragonfly Dreams by Deborah Edwards for Northcott

Designed by Deborah Edwards, Dragonfly Dreams, is all a flutter with dragonflies dancing on pretty petals creating a light-hearted, carefree ambiance. Dragonfly Dreams was fashioned using a combination of watercolor and alcohol ink techniques in a fresh palette of Raspberry Sorbet and Peach Melba with a twist of Grape Jelly. The neutrals offered in the collection add a quiet balance to the vibrant colors. In addition to the dragonfly and floral prints, a selection of exclusive, one-of-a-kind textures are offered in a wide range of values and colors. Let your creative spirit take flight when you combine the full width feature floral and textured ombres; both are running yardage. The collection also includes two existing Bliss blenders and a coordinated wide backing making the back of your quilt as beautiful as the front.


40 - 2 1/2 inches by 42 inches strip of fabric
Strip roll may include duplicates of some prints
100% Cotton
Manufactured by Northcott