Skip Navigation
Website Accessibility

Zig-Zag Corner Quilts & Baskets LLC, an authorized BERNINA sewing machine dealer, offers sewing and quilting classes, fabrics, notions, and long arm quilting services! We service all brands of sewing machines!
We also teach shuttle tatting and needle tatting classes (lace art), embroidery, quilling (paper crafting technique), and basket making.
Zig-Zag Corner is your home for creativity and fun!

Orders over $75 will receive
free shipping!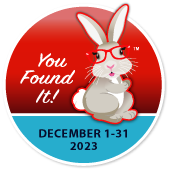 Warm & White Batting Full Sz
Warm & White 90"x96" Full size batting. Made in the USA 100% Warm & White has all the characteristics you love in Warm & Natural. It is made in the same needlepunch tradition that made Warm & Natural the preferred batting among quilters world-wide. This bleached cotton fiber batting is ideal for use with light pastel fabrics and white tone on tone fabrics as there is no natural color to peek through and possibly mute or darken the true colors of light fabrics.